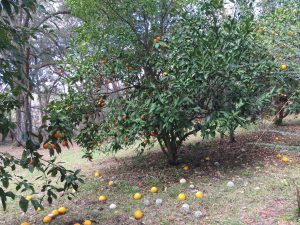 As The Exchange community grows, we will have gleaning opportunities available.
Know of a neighbor with a fruit tree whose harvest they can't fully consume? Does their tree having fruit or nuts falling to the ground going to waste?
Help them MOVE FOOD FORWARD, by printing one of the "Tree Tip" Flyers below and passing it along. The Leon Fruit and Nut Exchange is an all volunteer organization and we are dependent on community members like YOU to help grow the Exchange. Thank you for your help!
Click the image below to print out our information flyer, to place in their mailbox or email the Tree Tip to harvest@leonfruitandnutexchange.org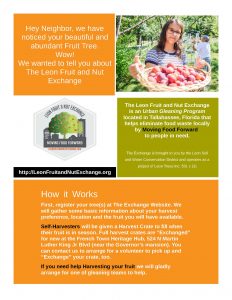 Save
Save
Save
Save