Florida has a long history with fruit and orchard trees.  Ponce De Leon planted the first Orchard near St Augustine, Florida in the 1500's and the capitol seat in Leon County has a similar history.
This area carries a proud concentration of homes and urban properties with well-established fruit trees, pecan trees, and historic orchards. O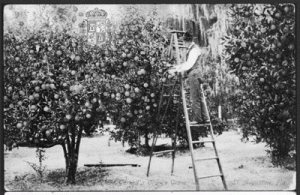 ften, fruit and nut trees in urban yards and public spaces  goes unharvested, sometimes even becoming a nuisance.  The Leon Fruit and Nut Exchange seeks to remedy this by establishing an online community orchard exchange for producers and homeowners that will allow them to donate their unharvested fruit to local food banks, Church pantry's moving food forward to those in need.
Leon Soil and Water Conservation District supervisor Tabitha Frazier, developed the idea for the Exchange and collaborated on a Grant Application with the support of City of Tallahassee, Tallahassee Food Network, Second Harvest of the Big Bend, The French Town Heritage Hub and the Florida Department of Agriculture and Consumer Services to eliminate food waste in our community.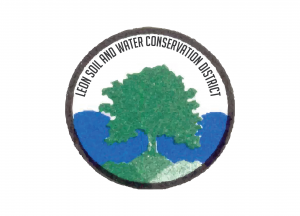 In August, 2016, the National Association of Conservation Districts (NACD) awarded $50,000 to Tabitha Frazier through the Leon Soil and Water Conservation District to help launch the Leon Fruit & Nut Exchange. The project provides a collaborative, community-building solution to issues of food waste, hunger, natural resource conservation, and economic development within the local food system.
Save